Nowadays, Computers Are A Necessary Tool For Many Occupations. Therefore, When It Breaks Down, It Is Even More Inconvenient And Stressful.
This Is the Reason We're Sharing with You Our Top Selections for Dubai's Top Computer Repair Businesses.
Here Are The Factors We Took Into Consideration While Making Our List Of The Top Companies In Dubai For Computer Repairs:
Service Features
Technical Proficiency
Service Quality
PC Care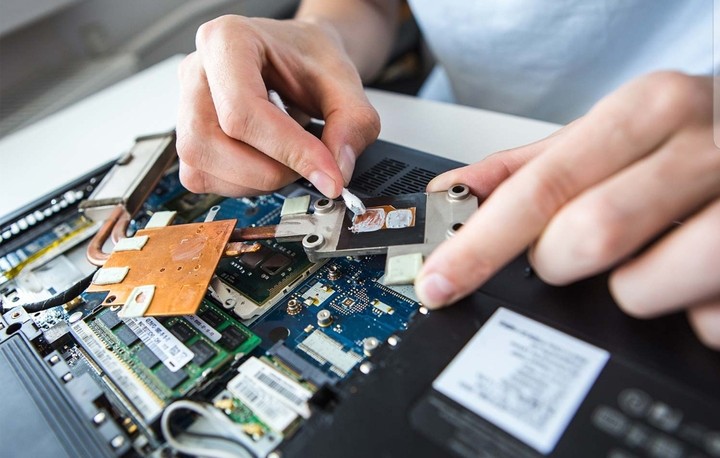 PC Care Has Been Offering A Wide Range Of Device Repair Services Since Its Establishment In 2006. Everybody's Everyday Gadgets, Including Laptops, Desktop Computers, Printers, And Cellphones, Are Handled Expertly By PC Care.
We Appreciate How Useful Its Services Are, Particularly When It Comes To Offices. Printers, Which Are Essential Office Equipment, Frequently Break Down.
After Adam's 3-Year-Old Laptop's Motherboard Cracked And It Stopped Functioning, He Discovered PC Care And Hasn't Looked Back Since.
He Explained To Us How Simple And Easy The Entire Process Was. A Few Hours After He Contacted, A Member Of The Company's Team Personally Picked Up His Laptop, And Before The End Of The Day, He Had Already Received A Call Outlining The Laptop's Condition And The Anticipated Turnaround.
And Although Fixing Adam's Laptop Took Longer Than Anticipated Because The Retailer Didn't Have The Necessary Parts, Everything Went Smoothly.
We Also Adore How PC Care's Updates Give Its Users A Genuine Sense Of Relief Because They Know That Everything Is Being Taken Care Of.
Additionally, It Offers A Warranty Repair That Is Valid For A Period Of One To Two Years, Guaranteeing The High Calibre Of Its Services And The Genuineness And Inspection Of All Parts Before Installation.
Adam Also Described To Us How Smoothly The Staff Coordinated With Him From The Outset Until The Moment He Received His Laptop Back.
It's Clear That This Business Has Been At It For A While, Developing A Procedure That Works Well And Is Convenient For Both The Crew And The Clients.
Overall, It's Difficult To Find Issues With PC Care Given How Expertly It Handles All Manner Of Technical Issues With Commonplace Gadgets.
Computer And Laptop Repair In JLT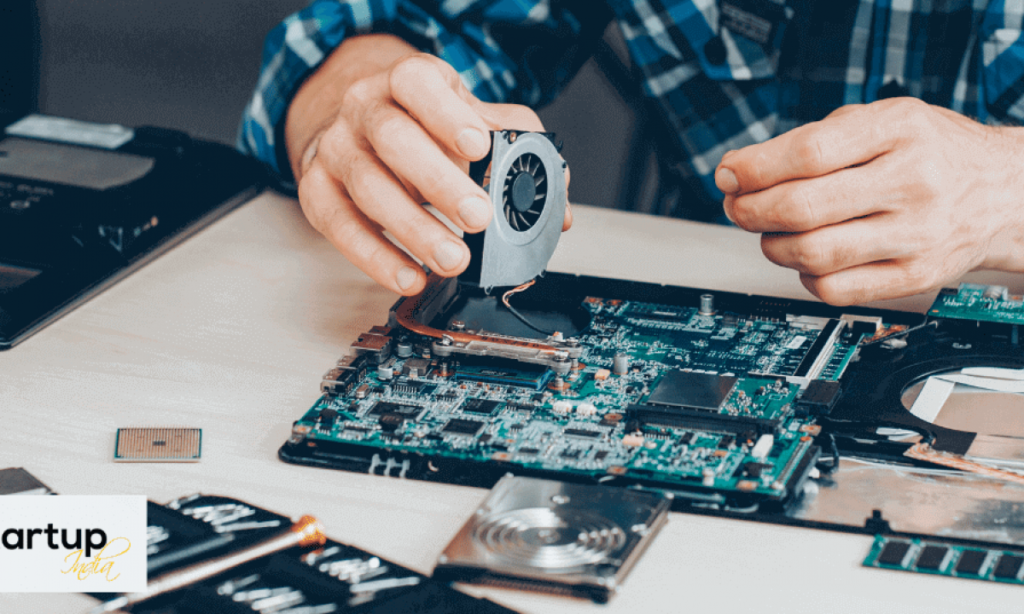 JLT Computer and Laptop Repair Focuses On Providing Friendly Service And Quick Turnaround Times.
Anna Felt It Was Time For Her Macbook, Which Has Been Experiencing Significant Lagging Problems, To Be Looked At And Fixed.
She Was Personally Visited By Computer Laptop Repair In JLT, Who Made The Repair In Front Of Her.
We Appreciate This Since It Keeps Customers Informed, And Anna Noted That The Nicest Aspect Of It Was That The Technicians Were Done In Under An Hour.
We Are Astounded At How Quickly They Completed This Without Any Issues. Additionally, The Team Was Quite Cordial And Helpful, Which Demonstrates How Frequently They Visit Clients' Homes.
The Company's One Major Flaw, Which Really Got Under Our Skin, Is That It Doesn't Provide Warranties For Its Fixes.
It Truly Changed The Way We Looked At Things Since It Led Us To Believe That The Hardware And Software It Employs To Repair Computer Issues Might Not Be Authentic And Could Potentially Cause Issues In The Future.
Another Explanation For Why They Wrap Things Up So Quickly Is That They Might Just Be Offering Temporary Fixes To Their Clients' Issues.
Overall, Despite The Fact That The Lack Of Warranties Is A Major Disadvantage, Computer Laptop Repair In JLT Is A Fantastic Choice For Urgent Repairs That Could Be Able To Save A Crucial File Or Have Your Laptop Ready For A Crucial Presentation.
GEEKS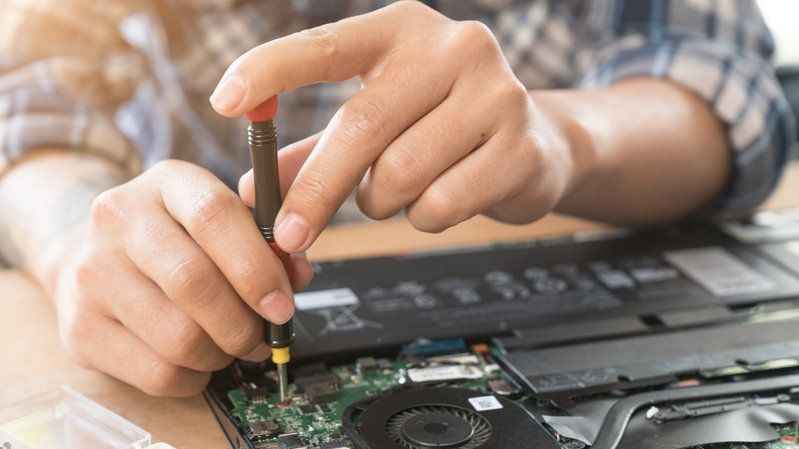 GEEKS, The City's Top Provider Of On-Demand And Automated IT Help, Has Been Serving Both Consumers And Companies Throughout Dubai.
The IT Support For All Of His Staff Is Being Provided By GEEKS, Thanks To Leonard, The HR Manager For A Perfume Company In Dubai.
He Informed Us That The Business Was Only A Phone Call Away And That We Could Be At Their Location In A Couple Of Hours.
We Adore How Well Organised Its On-Demand Service Approach Is. It Only Requires Submitting A Request, Waiting For The IT Support Crew To Show Up, And Then Letting Them Get To Work.
Particularly For Enterprises, The Organisation Offers A Wide Range Of Service Options. It Offers Yearly Upkeep Services That Allow It To Keep An Eye On Your IT.
Despite This, It Is Easy To Understand Why GEEKS Is One Of Dubai's Top IT Support Providers.
It Does More Than Just Offer Services To Solve And Handle Computer Issues With Its Incredible Service Capabilities; It Also Makes The Act Of Enquiring So Simple And Painless.
Dubai Laptop Repair
The Preferred Local Computer Repair Business In Bur Dubai Is Laptop Repair Dubai, Which Offers Free Pick-Up And Delivery As Well As A Free Team Visit And Check-Up.
This Organisation Handles All Kinds Of Computer-Related Concerns, Making It An Affordable Option For Everybody.
Maggie Destroyed Her Keyboard When She Unintentionally Splashed Water On It. She Was Delighted That Laptop Repair Dubai Sent Support Right Away To Immediately Fix Her Keyboards.
We Like That This Organisation Not Only Repairs Liquid Damage But Also The Most Specialised Problems That Most People Don't Even Bother To Address. Older Desktop And Laptop Models' Disc Holders Can Be Fixed As Part Of This.
While It's Possible To Argue That Their Free Services Set Them Apart, Not All Computer Repair Businesses Do.
Regardless, Their Willingness To Address Specific Issues, Provide Prompt And Effective Service, And Provide Practical Free Services Is Sufficient For Us To Include Them On Our List.
Dubai Laptop Repair Service
Over The Course Of The Past Nine Years,best Has Steadily Climbed The Ranks And Is Currently Unquestionably One Of Our Favourite Computer Repair Businesses In Dubai.
Its Main Source Of Income Is Its Team. No Matter Who You Ask, You Can Always Count On Receiving Thorough Responses To All Of Your Inquiries.
Meena, Who Had Been Having Trouble With Her Laptop's Broken Thumbpad, Discovered Laptop Repair Dubai and Was Surprised By The Staff's Expertise And How Reasonably The Company Priced Its Services.
Despite This, We Are Optimistic That, Within A Few Years, Laptop Service Repair Dubai Will Have Strengthened That Area And Increased Its Capacity To Offer Desktop Users Top-Notch Service.