Dubai Gaming Laptop Service Center
One of the most powerful laptops available is a gaming laptop. The best hardware and software are provided by gaming device makers to build portable gaming devices. High-end games can be played on portable gaming laptops. Also, throw out your PlayStations and deserving gaming desktops.
However, as gaming laptops are electronic devices, they may eventually fail. Or perhaps you're bothered by a tiny laptop problem. If you're looking for a dependable and efficient gaming laptop servicing center, look no further than Laptop Repair Dubai. Our specialists provide expert gaming laptop repair services. Get results that are 100% accurate and guaranteed.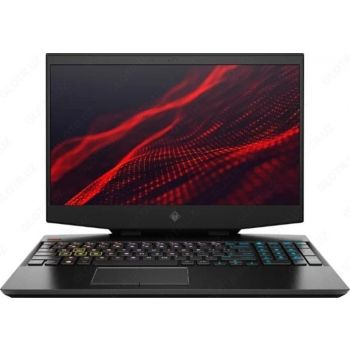 In Dubai, motherboard failure, hard disc threats, and laptop overheating are the most frequently reported issues with gaming laptops. In addition, it could result from an abrupt data loss, a sticky keyboard, or an optical drive failure. If your gaming laptop experiences any of these temper tantrums, don't panic.
For you, we have developed fantastic gaming laptop service center efforts. Our specialists have years of experience in the laptop repair business. So they are aware of what is best for your gaming laptop. Additionally, we repair gaming laptops using top-tier technologies and OEM replacement parts.
Because of this, we can guarantee that you will obtain excellent outcomes without going over your budget. Get detailed information about our gaming laptop repair services by getting in touch with us.
Game Consoles We Repair
We at Laptop Repair Dubai are committed to providing you with a first-rate repair service. We are dedicated to providing you with top-notch gaming laptop service center facilities, regardless of the brand.
Here are several brands and types of gaming laptops. Recently, our specialists fixed the:
Workstation MSI (WS66 Mobile Workstation, WF66 Mobile Workstation, WS76 Mobile Workstation)
TUF and ROG by Asus (Asus ROG Strix G15, ROG Zephyrus G14, Asus TUF A15, TUF F15)
Legion by Lenovo (Lenovo)
Services for Gaming Laptops That We Provide
Gaming laptops have become extremely popular. They have consequently evolved into the best and most dependable gaming friends. No matter if you're a serious gamer or a student, gaming laptops are quite effective. They are even prepared for applications like CAD, BMI, and others.
If you possess a valuable laptop, you should look for a reliable gaming laptop servicing center. Even with higher-end hardware, gaming laptops are just another type of electronic device. Therefore, it would be best if you chose Dubai's best gaming laptop repair with great care.
You are introduced to a pioneering and exciting gaming laptop repair program by Laptop Repair Dubai. We treat your laptop as highly as you do, with the most modern equipment. Additionally, a variety of gaming laptop repairs and replacements are a specialty of our expertise.
View the following list of our recommended gaming laptop repair services: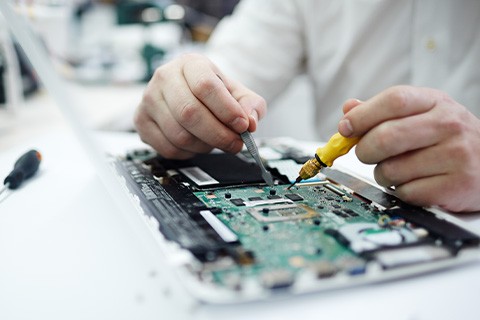 Repair and replacement of batteries
Because gaming laptops are built to handle extremely high-performance standards, the battery life may suffer. Leaky batteries, sudden battery drain, and similar problems have all been observed by users. Your battery may swell as a result of a power surge. As a result, you'll need laptop battery repair or replacement. Contact our experts to determine the true cause of the problem and a solution.
Graphics Disgust
Any gaming laptop's lifeblood is its high-quality graphics. It's not worth it if you have to sacrifice graphic quality. Laptop Repair Dubai offers the best solution for reverse graphics issues. Customers have mentioned that graphics cards can malfunction. The main causes are conflicting drivers and other issues. Whatever the cause, you can now deal with it.
Screen Replacement and Repair
Have you ever slipped and become uncontrollable? Your laptop has also collapsed. You pick it up and are disappointed to see the cracked screen. The good news is that, using our cutting-edge screen replacement services, you can quickly replace the screen on your gaming laptop. You might be having screen issues in addition to a cracked screen. You must then use our first-rate screen repair service.
repair and replacement of keyboards
The majority of gaming laptops use RGB illumination. You get the energizing vibes you need for your games. It's not very pleasant if that RGB light doesn't work properly. Additionally, frequent keyboard use might cause your keys to become loose or, worse, sticky. Use our high-quality keyboard repair to resolve such urgent keyboard troubles.
Troubleshooting software
You might be utilizing a variety of programs, including games, apps, Steam, Discord, etc. They might not always perform as intended. You should try software troubleshooting from Laptop Repair Dubai before attempting any low-cost online DIY tricks. In addition, our professionals can clean your gaming laptop of malware and virus threats. Reduce the likelihood that your laptop will become infected by online threats. That is where our expert software management services can help.