As the world transitions into the twenty-first century, Khaleej Fixer is enabling a more resilient future for customers and communities. Remote computer repair is a cutting-edge technology in the repairing industry, and we can serve you from anywhere in the world. The attractive thing that keeps us in this field for years is quick, fast, and smart computer service. Khaleej Fixer is a laptop hardware/software repair center that has been in business for over ten years. We repair all brands of laptops and desktop computers and have competent practical teams who are experts in these fields. Khaleej fixers provide desktop repairing services to ensure that the service is quick and dependable. We provide you with options based on your requirements.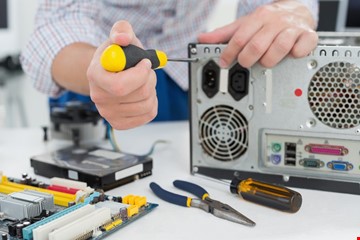 Despite the presence of the most advanced laptops, iPads, and Tablets in today's digital arena, desktops remain prominent. Moreover, Khaleej fixer has always provided high-quality desktop computer repair services throughout Dubai, UAE. Our Khaleej fixer Technologies engineers, who have decades of experience, are experts at handling any type of desktop computer.
The computer has become a household name in the twenty-first century, with humans relying on it for almost everything from scheduling appointments to completing homework. People spend a lot of time on computers to play, work, and socialize. We can no longer imagine our lives without computers and their assistance. The advancement of technology and advancement in the field of computers is incomprehensible, and new discoveries are made on a daily basis.
We take pride in being one of the niche desktop computer repair services in Dubai, UAE, servicing desktop computers in the shortest time possible.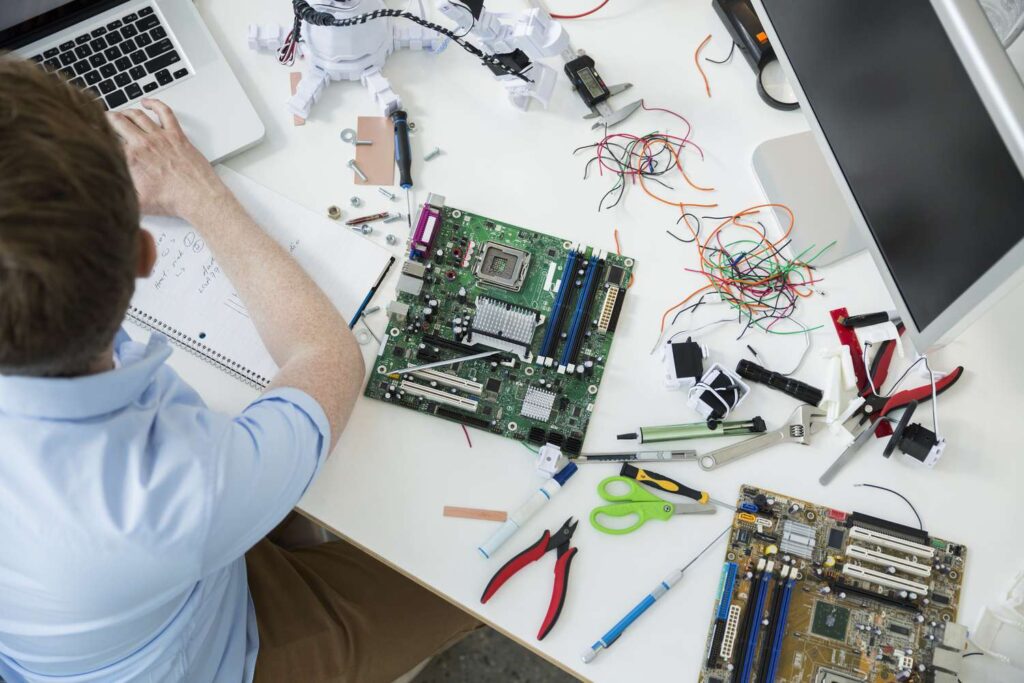 Khaleej fixer is a certified repair centre in Dubai, United Arab Emirates. Offering best Best Desktop Repairing Services .
If your desktop computer fails to start, or if the system suddenly becomes very slow or frequently hangs, we can assume that these signals indicate that your desktop computer requires maintenance services.
Khaleej fixer has always been at the forefront of providing technical support and restoring systems in a timely manner.
therefore We have had a lot of success providing both on-site and remote computer support.
We have a technical in-house team that has extensive technical experience in desktop repair services in Dubai. Our technicians are more qualified to provide the most cost-effective and comprehensive repair services available.
Our engineers are always technologically up to date, ensuring the highest quality.
Khaleej fixer Technologies assumes the mantle of being one of the most meticulous desktop service providers. When dealing with potential bottleneck issues in desktop computers, our team understands the value of time and money.
A summary of the services provided:
We provide first-rate repair services.
We offer a low-cost service.
We use cutting-edge techniques when servicing desktop computers.
We are one-stop solution providers in Dubai, UAE, with the technical expertise to handle complex chip-level problems with ease.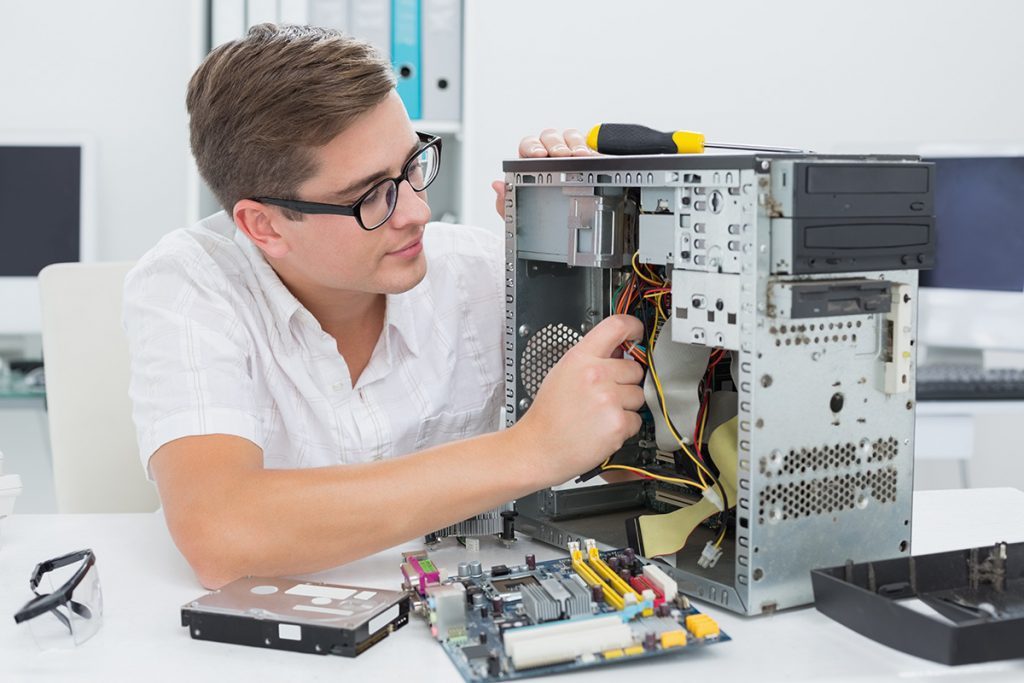 Khaleej fixer always takes advantage of having spare parts readily available at our store, making it much easier to resolve technical problems in the shortest turnaround time; our spare parts would always come with a warranty and the highest quality in terms of performance.
Our work performance distinguishes us:
We take pride in having expert engineers who are passionate about their work and are constantly committed to providing exceptional service when handling repair assignments. Our passion has been the only ingredient that has allowed us to stay ahead of our market competitors.
The following is a comprehensive list of our desktop services:
Desktop maintenance
Support for Windows XP.
Support for Windows Server 2003, 2012.
Installation of software
Desktop computer upgrades
Competence in handling any model, whether Lenovo, HP, or Dell.
Backup solutions for data.
Virus removal from systems, whether LAN or workstation.